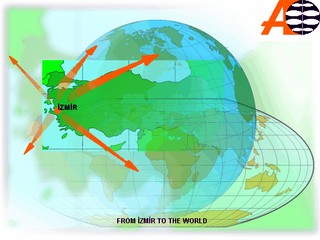 NEWS: 2016's exports are 1.350.000 USD. We mainly did exports to 15 countries. 2013's annual turonover is Aytas Head Office 4,56 Million USD and Aytas Aegean Free Zone 1,32 Million USD. Totally 2013's annual turnover is 5,88 Million USD.
ATTENTION: Information about Turkey's position at ECHA REACH European system, you can read it by clicking here , Turkish companies does not need REACH document.
ATTENTION: We are not manufacturing any Aytaş (Aytas) trade marked products except 1 and 5 liters medical ethanol and 4 and 5 liters fuel ethanol. Aytas Tarim San Tic AS and Aytas Tarim Urunleri San Tic AS Aegean Free Zone Branch does not have any ties with Aytas Chemical (Aytas Kimya) , Aytas Agriculture ltd (Aytas Tarim Ltd), Aytas Foods (Aytas Gida) or any other Aytas named companies. Our Medical Ethanol Brand is Freeman's and Aytas. Our perfume and base perfume brand is MeL.
ATTENTION: Some fake companies are using our logo and company name while doing exports. be attantion of fake Aytas companies. Some Samples